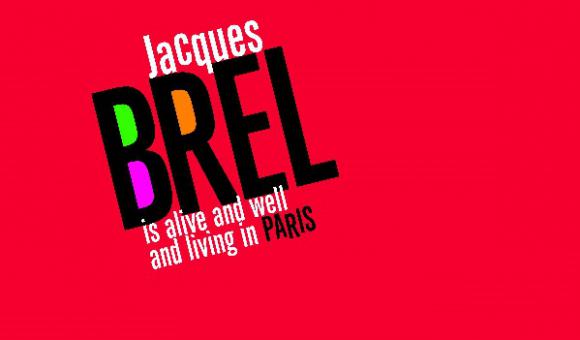 In brief: From the 17th till the 26th of June, the Miranda Musical Society puts Jacques Brel, one of the most famous Belgian songwriter, in the spotlight.
Jacques Brel was a Flemish poet and songwriter who rose to prominence in the 50s and 60s. Therefore, one of Sydney's finest Community Theater Company (Miranda Musical Society) decided to showcase the Belgian star.
His influence is widespread. Indeed, Brel inspired the known to everyone Paul McCartney, David Bowie, Paul Simon and many more. But apart from getting an education and expanding one's cultural horizons, why should we see this show?
"Moving. Beautiful. Brilliant."
Because it is entertaining and emotional at the same time. The cosy Parisian cafe as setting will bring you back in time. The cast of six (Anne-Marie Fanning, Jennifer Parbery, Nicholas Ryan, Margaret Short, Andrew Symes and Tim Wotherspoon) do not only sing Jacques Brel, they make the songs alive. Breathtaking!
"Jacques Brel is alive and well and living in Paris"  
Director: Geraldine Turner
Musical Director: Mark Cranston Reid
For more information:
Official website: http://www.mirandamusicalsociety.com.au/