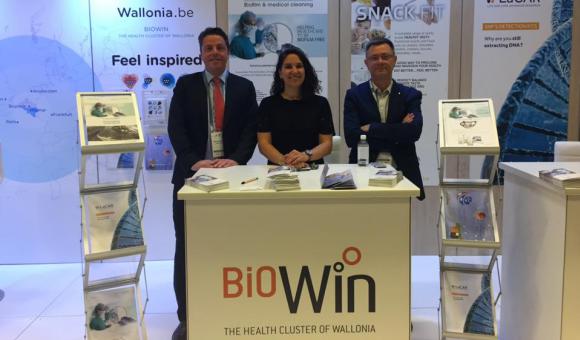 Ausbiotech, the annual flagship conference as part of the International Biofest, was held from 24 – 26 October to immerse in Australia's life sciences industry.
But what is it? AusBiotech is Australia's biotechnology industry organisation working on behalf of over 3,000 members in the areas of bio-therapeutics, medical technology, food technology, industrial and agricultural.
The Belgian Trade Office attended for the third time this exhibition to promote "BioWin", the Health competitiveness cluster of Wallonia. It allowed us to encounter more than 100 exhibitors with diverse specialties within the life sciences ecosystem, including experts, researchers, industry leaders, investors belonging to the life science.  
"Promoting Walloon biotechnology cluster BioWin at Ausbiotech 2016 was the opportunity to exchange about the scientific and industrial proficiencies of Wallonia on the world stage"
While getting to know the latest research and trends within the science industry, our office strengthened our network across the life sciences.
For more information:
-   About AusBiotech 2016: http://internationalbiofest.org/home/about-biofest
-   About BioWin: http://www.biowin.org/biowin/en/5408-home.html